Laura Lee - Deal Breakers
Published
: September 1, 2015 by LAN Fiction LLC
Pages
: 267
Genres
: New Adult, Romance
Find on
:
Amazon
,
Goodreads
,
Book Depository
Rating
: 1.5/5
How were they supposed to know that one night would change everything?

Devyn has life all mapped out. She just needs to accomplish one more thing before graduating college and becoming a full-fledged adult—lose her virginity. And who better to assist her than her best friend, Riley?

Riley is the self-proclaimed king of fling. His college years have been filled with meaningless hookups until the one night that ruined him for all other women. The one night he spends with his best friend, Devyn. Right before he screws it all up.

Balls to the wall, baby!

Now five years later, Riley is determined to atone for his mistakes and prove that he can be the man that Devyn deserves. Little does he know that Devyn's been keeping a secret from him all these years. A big secret. Now he has to figure out how to win back the only girl he's ever loved while navigating the pitfalls of her unexpected revelation.

Deal Breakers is filled with lots of laughs, a sexy romance, and an overflowing swear jar.
~
Okay.
Sigh.
Riley is the local womanizer. Devyn is the cereal-box virgin. After Riley intentionally chains their bikes together to nab her attention, conversation is struck and they are soon fast friends. Together, they frequent local bars, hold hands, and visit her dead parents' gravestones together. But don't let that fool you. They are just friends.
So after a longstanding, four-year friendship, Devyn asks Riley to snag her virginity and he's all too willing. As he considers her the equivalent of a Victoria's Secret Angel, he's already ironing his flannel sheets but she insists upon the hotel from Fifty Shades of Grey, so he begrudgingly takes her there, instead, where they order a plethora of food and the incoming display is laughable.
But after Devyn whispers an "I love you" after their ten minutes of passion, Riley freezes. Because, like, no way can he be tied down by those eight letters, so he ignores her.
Then, Devyn moves away.
Then, Riley goes back to his loser ways.
Fast-forward five years. Devyn's brother, Drew, is blabbing about his sister's deadbeat baby daddy and Riley is listening, all intent-like. But when he places the obvious pieces together - wait, Drew only has one sister - he's like: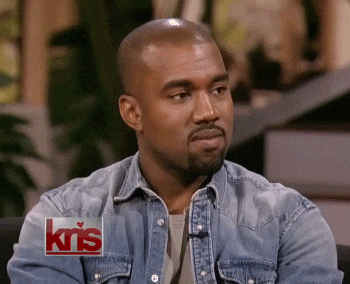 Riley finds Devyn in record-time. Unsurprisingly, she has a four-year son, who spits thousands of questions and swearwords. Devyn's excuse for not telling him that he had a son was because he never answered the phone. Um, you should've tried harder, you pointless walnut. Though Riley should be furious, he isn't. He's fiercely attracted to her and planning his way back into her pants life, despite the fact she has an almost-fiancé.
The ending is, of course, predictable. I couldn't tolerate anything about this cast. Really, the only thing they do is go to bars and watch football. The men are disgusting. Devyn was selfish. The only person I mildly liked was their child. Not even he could save this short novel for me. Definitely no recommend here.
~