Cat Winters - The Steep and Thorny Way
Expected publication
: March 8, 2016 by Amulet Books
Pages
: 352
Genres
: Historical Fiction, LGBTQIA, Retellings, Young Adult
Find on
:
Amazon
,
Goodreads
,
Book Depository
Rating
: 3/5
A thrilling reimagining of Shakespeare's Hamlet, The Steep and Thorny Way tells the story of a murder most foul and the mighty power of love and acceptance in a state gone terribly rotten.

1920s Oregon is not a welcoming place for Hanalee Denney, the daughter of a white woman and an African-American man. She has almost no rights by law, and the Ku Klux Klan breeds fear and hatred in even Hanalee's oldest friendships. Plus, her father, Hank Denney, died a year ago, hit by a drunk-driving teenager. Now her father's killer is out of jail and back in town, and he claims that Hanalee's father wasn't killed by the accident at all but, instead, was poisoned by the doctor who looked after him—who happens to be Hanalee's new stepfather.

The only way for Hanalee to get the answers she needs is to ask Hank himself, a "haint" wandering the roads at night.
~
But really.
Though I've wanted to grab one of her books for quite some time, and I promise to snatch
In The Shadow Of Blackbirds
ASAP, I have mixed feelings about this jawn.
This story takes place in Elston, Oregon, in the early '20s. Hanalee Denney, a biracial girl with barely any rights, is still recovering from her father's recent death. She believes his murder was planned and her new stepfather, Clyde, was somehow involved. So when an acquaintance offers to brew an elixir in the hopes of getting Hanalee to speak with her father in the afterlife, she's jumping for the chance.
In the occasional times she tries to place her worry behind her, Hanalee found solace in her friends, Fleur and Joe. I genuinely liked Fleur. She was a sweetheart. Joe and Hanalee, on the other hand, have an interesting friendship/relationship, which I can't go too indepth without full-on spoiling. The ship-teasing between he and Hanalee was more annoying than swoon-worthy.
Cat Winters tackles two of the most valiant subjects of today and she does so realistically and expertly. Though Hanalee is undeniably a warrior of an MC, the treatment she and Joe received was nothing short of disgusting.
I had multiple problems with her talks with her dead father, though. I thought the book would end similarly to Vanishing Girls/We'll Never Be Apart. To be honest, I was relieved it didn't. But Hanalee would tell people about these spiritual chats and no one would bat an eyelash. Like, wtf. She's talking
to the dead
. Is that a normal thing in the '20s???
Also, I felt the ending was full of plotholes. I'm not fluent in the story of Hamlet. I know it's ghost-related. Whatever.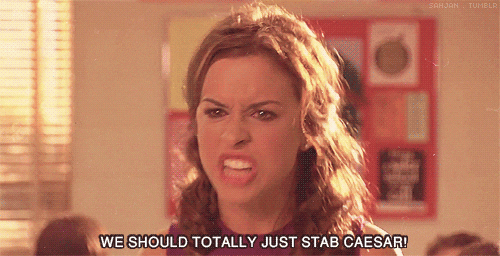 Cat Winters writes gorgeously. Her concluding author's note is so darling and heartfelt. The graphics included were mesmerizing as well. I'll definitely make sure to pick up Cat's next novels. This one, however, I remain conflicted over.
~