~
Hiya, Lucky Charms. Tell me all about your upcoming weekend and holiday plans. I had a wisdom-tooth extracted two days ago and the pain is still immense, which is why I've been a lazier bird than usual. My mom has also been monitoring my food intake, so I pretty much can't eat a cookie without being warned. Unless dire emergency, I definitely do not recommend that.
But I'm sure y'all did not come around to hear about my wisdom-tooth woes, no? Obviously. This isn't exactly a bookish post either. (Wait, don't leave yet!) There's nothing I love more than
confidence
. I mean, don't we all??? I love music that gives me that leaves me energized, that I'm automatically empowered by. Songs like Ne-Yo's "Miss Independent" and John Legend's "The Beginning." Songs that get me
going
. Is that weird? Whatever. Don't care.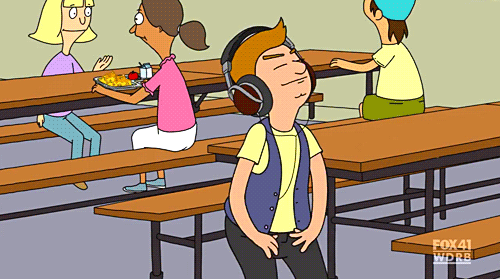 So I wanted to share my own personal playlist. I'm almost always listening to one and/or all of these songs. Not saying you have to listen, it'd be nice to broaden your music range, though. Some of y'all might think its garbage, some of y'all might be like, "hey girl that jam is hella fine." If you find the time, try and check them out.
Drake – "Best I Ever Had" & "Make Me Proud" (feat. Nicki Minaj)
John Legend – "Dreams" & "Angel" (feat. Stacy Barthe)
Ne-Yo - "She Knows" & "One In A Million"
Trey Songz – "Can't Help But Wait"
Kanye West - "I Wonder", "Good Morning", "Flashing Lights" (The whole album, College Dropout, is certified gold, really.)
Nicki Minaj - "Feeling Myself", "Only", "Did It On 'Em", "Save Me"
Stacy Barthe – "Flawed Beautiful Creatures"
ANYTHING EVER BY BEYONCE / TLC / JHENE AIKO / BRUNO MARS / JUSTIN TIMBERLAKE except his N'SYNC and Justified junk.


Nicki Minaj - The PinkPrint
Beyoncé - Beyoncé
Jhene Aiko - Souled Out
Paramore - Riot! / Brand New Eyes
No Doubt - Return of Saturn / Push and Shove
Gwen Stefani - Love.Angel.Music.Baby. / The Sweet Escape
P!nk - The Truth About Love
Melanie Martinez - Crybaby
~