Laurie Elizabeth Flynn - Firsts
Published
: January 5, 2016 by St. Martin's Griffin
Pages
: 320
Genres
: Contemporary, Realistic Fiction, Young Adult
Find on
:
Amazon
,
Goodreads
,
Book Depository
Rating
: 4.5/5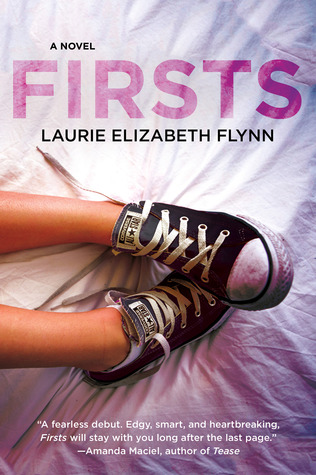 Seventeen-year-old Mercedes Ayres has an open-door policy when it comes to her bedroom, but only if the guy fulfills a specific criteria: he has to be a virgin. Mercedes lets the boys get their awkward, fumbling first times over with, and all she asks in return is that they give their girlfriends the perfect first time- the kind Mercedes never had herself.

Keeping what goes on in her bedroom a secret has been easy- so far. Her absentee mother isn't home nearly enough to know about Mercedes' extracurricular activities, and her uber-religious best friend, Angela, won't even say the word "sex" until she gets married. But Mercedes doesn't bank on Angela's boyfriend finding out about her services and wanting a turn- or on Zach, who likes her for who she is instead of what she can do in bed.

When Mercedes' perfect system falls apart, she has to find a way to salvage her reputation and figure out where her heart really belongs in the process. Funny, smart, and true-to-life, FIRSTS is a one-of-a-kind young adult novel about growing up.
~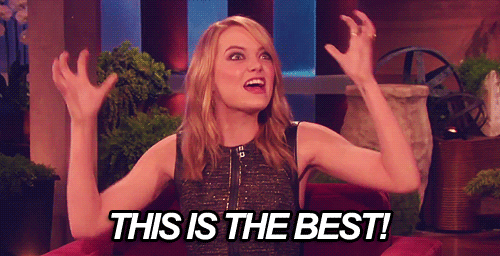 A bit of a saucy cover, though, wouldn't ya think?
Ha.
Anyway.
This is, by far, one of the best YAs I've ever read. Mercedes has literally done God's work for these virgins. She has a literal open-door policy, wanting only to rid a boy of his sacredness to make sure he doesn't outright humiliate himself in front of his actual girlfriend later. Mercedes has a lovely cast of friends, including a sweet, crazy-religious chick named Angela, who is ironically saving herself till marriage and chastises anyone who uses "God" in a sentence, a babe named Zach who hopes to have something more with her, and a sweet jellybean named Faye.
But when flukes develop in Mercedes's system, she struggles to find a way to simultaneously revive her reputation and keep her heart intact, especially when her whole world is seemingly swirling down the drain.
Really, the book is glorious. It's laugh-out-loud funny, streaming with life-lessons, and an all-around
ball.
The aspect of slutshaming is perfected to a
tee.
And if I didn't say already, Mercedes's friends are flawless. I repeat:
flawless.
Also, boys are the bigger gossipers. Myth debunked.
Like I said, a phenomenal debut. A
definite
recommend. Check it out, cuties!
~